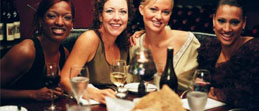 Server Certification by State:


ONLINE SERVER CERTIFICATIONS:
PSCC offers nationally recognized trainng for bartenders, waiters, waitresses, sellers, and servers. Our courses are designed to give individual bartenders or servers the ability to get their certification online as well as giving employers the ability to have their entire staff of bartenders, waiters, or waitresses certified through our program. Our course has been reviewed by liquor liability insurance companies to ensure that it is aligned with the national standards for alcohol seller/server training. Verify with your state's alcohol board for more information about seller/server certification.




ONLINE CERTIFICATION FOR SELLERS/SERVERS...
Many states now require that anyone who sells or serves alcohol takes a Responsible Serving-Alcohol Server Certification course. This applies to bartenders, waiters, waitresses, and in some cases, off-sale liquor retail stores. PSCC offers state approved server certification courses which contain important information concerning the responsible serving of alcohol and your state's liquor laws. PSCC also offers online training & certification courses for waiters, waitresses, wine servers, and bartenders.


Professional Server Certification Corporation (PSCC) offers original state-of-the-art training courses that integrate audio, multimedia, retention testing, and feedback for the hospitality industry and for bartender certification. PSCC can accommodate individuals or adapt a course for any size organization that wants to train employees.

PSCC is backed by a professional support staff that can answer your questions personally using our toll free hotline. All courses are well-designed, simple to use, and can be taken entirely online using any type of Internet connection.

REASONS TO CHOOSE PSCC:
Toll Free Telephone Support:
PSCC is one of the only trainers with toll free telephone support. We are in the office 12 hours a day and glad to help you if you have any problems while taking the course.

Quality Training / Proven Methods:
We have owned and operated traditional bartending & hospitality training schools in metropolitan cities since 1987. PSCC is not just another online bartending school! PSCC works with state liquor control boards to ensure that PSCC courses meet state requirements.

Interactive Learning System:
The online interactive courses developed by PSCC are state of the art and include text, audio, video, images, flashcards, and interactive quizzes. The interactive learning system ensures a fun and effective learning process.

PSCC's Responsible Serving Course provides official certification for bartenders, alcohol servers & sellers, and possible insurance discounts for establishments.

Our Courses have been approved by State Liquor Control Boards including the Texas Alcoholic Beverage Commission, the Wisconsin Department of Revenue, the Utah Alcoholic Beverage Control Board and we are an approved trainer for the Illinois Basset program. PSCC's course is accepted in most states (many states do not have an approval process for Server Certification courses).

Liquor Liability Insurance Discounts
may be available to restaraunt or bar owners whose staff of bartenders, waiters, waitresses, and servers are certified. We have worked with Liquor Liability Insurance companies to ensure that our course meets or exceeds the standards for Server Certification. Check with your Liquor Liability Insurance Agent to see if you would be eligible for insurance discounts if your employees are certified through our program. For more information, click the link below.