Approved Training and Certification Courses for the Hospitality Industry

WAITER WAITRESS COURSE:
If nothing motivates you more than a challenge, working as a server could be for you. This job is all about serving customers and making sure they are happy with everything you provide to them during their stay at your restaurant.

To be a waiter or waitress you have to be able to think fast and have a good memory. It may not always seem like it, but servers have a responsibility to be extremely well organized and "together." Not only do they have to deal with cranky customers, hot kitchens, and sore feet, they also have to have a positive attitude and the ability to juggle many tasks (and plates) at once.

Pricing
The cost of certification through this course is $19.95. If you are a bar owner or employer and would like to get your entire bar staff certified, the cost is $95 for setup and $9.95 per person.

General Information
This course is set up to allow you to advance your knowledge of waiter and waitress serving through easy-to-master lessons. As you progress through the course, you will learn specific and detailed information about how to obtain better serving skills using proven methods.

How long does the course take?
You will use Interactive Flash Cards to help you learn the concepts from each lesson. This course normally takes 4-6 hours of lessons and flash cards. But the key to your success depends on you. There is no substitute for experience, but this course will get you started. At the end of each lesson there is an interactive quiz which will test your knowledge, before moving on to the next lesson. The course is self-paced so you can take as much or as little time as you wish to complete the course.



How can I sign up?


You can enroll through the online form using a credit card and get instant access online. Click the Enroll link to go to the enrollment form.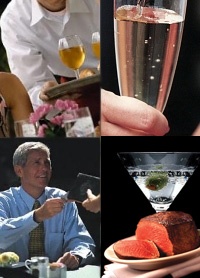 About Us
Professional Server Certification Corporation (PSCC) offers original state-of-the-art training courses that integrate audio, multimedia, retention testing, and feedback for the hospitality industry. PSCC can accommodate individuals or adapt a course for any size organization that wants to train employees.
COURSES: